You need assistance?
Do you need to recharge your prepay account or someone's else close to you?
You have no time to leave office?
Or you don't want to go away from your computer?
Then you have come to the right place!
» more details
Plati securizate
Datele furnizate pentru efectuarea platii nu sunt introduse pe magazinul nostru online, ci pe paginile securizate ale procesatorului PAYU.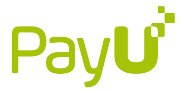 3D secure
The items you buy online can be paid with Cards allowed to operate web payments. Transactions takes place in a secured environment using the enhanced security of 3DSecure protocol. This protocol was developed in collaboration with VISA and MasterCard and consists in recording a unique transaction number for each online payment. This unique transaction number will be asked from buyer by the payment systems that comply with 'Verified by VISA or MasterCard SecureCode' when the buyer initiate a payment for each given transaction.
» more details
NEWS

Termination of LYONESS' collaboration
Dear clients,
Starting with 29.04.2013 we are no longer registered in Lyoness system. To make up for the loss of Lyoness' benefits and to show you that we care about our clients, having a long commitment in doing so, we will lower by a significantly margin our product prices for all clients.

Best regards,
E-prepay.ro Team